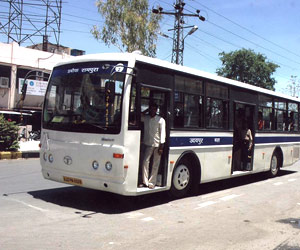 Pushkar, a sleepy hamlet in Rajasthan, is one of the most important pilgrimage destinations in India. Considered to be one of the five sacred dhams of Hindus, Pushkar lies in the Ajmer district in the Indian state of Rajasthan. Situated on the shores of Pushkar Lake, this tranquil and drowsy town is home to the only Brahma temple in India. Interestingly, Pushkar is a popular tourist destination during the world-famous Pushkar Camel Festival, attracting numerous visitors and devotees from across the globe. Talking about its geographical location, Pushkar is just 14 km northwest of Ajmer, at a height of 510 meters. The place is easily accessible by all modes of transport. Read on to find out how to reach Pushkar.
Traveling To Pushkar

By Air
Sanganer Airport, in Jaipur, is the nearest airport connecting Pushkar to the rest of India and abroad. Located at a distance of 146 km from Pushkar, this airport is well-connected to the major cities of India including Delhi, Mumbai, Kolkata, Indore, Jodhpur and Udaipur.
By Rail
Ajmer is the closest railway station from Pushkar at a distance of just 11 km. Being an important destination itself, Ajmer is conveniently connected with the major cities of Rajasthan and India. Pink City Express and Shatabdi Express are the best trains to opt for while traveling to Ajmer from Delhi and Jaipur.
By Road
Pushkar is easily connected to the major roadways and national highways of Rajasthan and India. The Marwar bus stand is situated in the north of Pushkar and is linked to long distance places, like Delhi, Jodhpur and Bikaner. The other stand is Ajmer bus stand, at a distance of 11 km in the east of Pushkar. Regular buses ply from Pushkar to Ajmer, Jaipur, Indore and Nagda every 15 minutes.